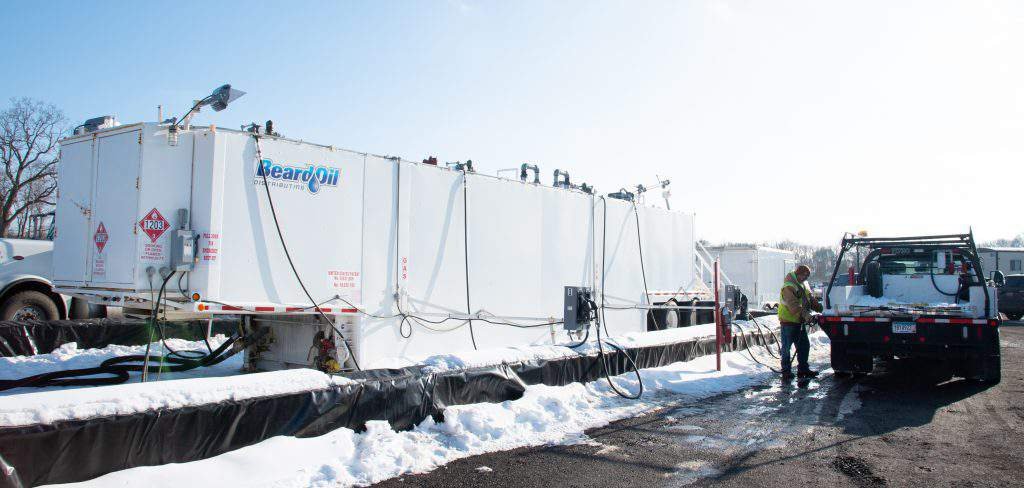 Large Fuel Tankers
Our dispensing tankers are a huge VALUE for our customers. Beard Oil supplies newly designed 20,000 gallon, three compartment, rectangular portable fuel tankers which are certified for fuel storage and equipped with explosion proof or U.L. listed components. The equipment will store and dispense 10,000 gallons of off-road diesel, 5,000 gallons of on-road diesel and 5,000 gallons of gasoline. The fuel tanker comes complete, delivered, and set up at the construction yard at NO charge. There will be NO monthly tank rental charge. Our fuel tanker features over-fill protection system, adjustable dispensing cabinets with gas station style nozzles (8), dusk to dawn safety lighting, automatic pump switching with indicator lights, rear loading rack, and slide out system with high volume dispensing arm (180gpm), safety fall prevention system, electronic content monitoring with mechanical gauge back-up, break-away safety valves and fuel filtering system. There are flow meters on the on-road diesel nozzles for ease of logbook fuel reporting. Training in use of the equipment and fire safety is included as part of the installation. Beard Oil delivers the equipment with its own semi-trucks and the driver is a highly skilled setup person that will perform and supervise the entire setup process at NO charge.
---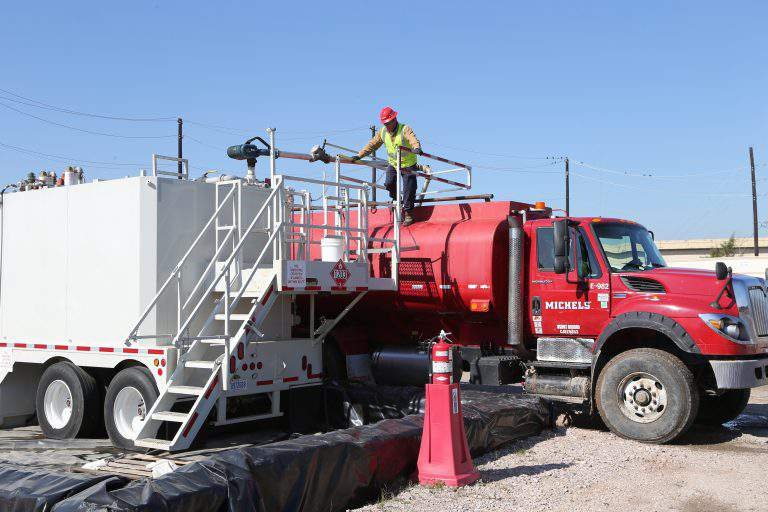 Beard Oil Distributing is Fueled by Trust
---
Beard Oil Distributing provides state of the art dispensing tankers that offer pipeline contractors innovative systems for worker safety, environmental safety, fuel management, including 24/7 dispatching and speedy fuel dispensing. Safety and efficiency have been the design criteria behind the Beard Oil Distributing. Bulk fuel and lubricants are our only business, and pipeliners are our only customer.