Service Area
Beard Oil Distributing consists of an experienced staff that is devoted to customer service, inventory monitoring, diverse fuel supplies, state of the art equipment, 24/7 dispatch, and finance. This dedicated team is sensitive to the ever-changing needs of the construction industry and understands that the word "can't" does not exist in this operation. Beard Oil provides a critical service tailored to the customer's needs, not just petroleum products.

Because of volatility in worldwide crude oil markets, we monitor product supply and prices throughout the U.S. daily. Numerous sources in each state have been established, as well as taking on national supply contracts with various suppliers that offer expanded resources. As an industry leading wholesale fuel distributor for over 50 years Beard Oil has established a large, loyal, and dependable supply network. This flexibility of procurement resources ensures our customers adequate supply during disrupted periods such as severe weather or global events. Beard Oil is able to acquire fuel supply for immediate transport to projects, ensuring critical machinery keeps on running.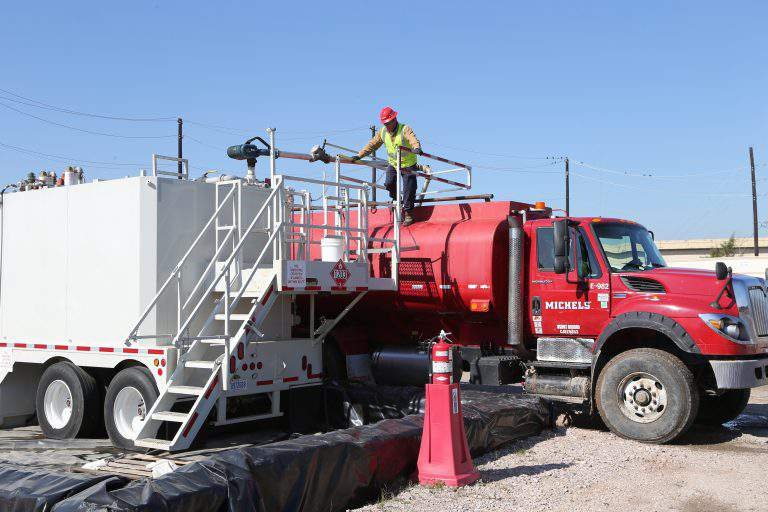 Beard Oil Distributing is Fueled by Trust
---
Beard Oil Distributing provides state of the art dispensing tankers that offer pipeline contractors innovative systems for worker safety, environmental safety, fuel management, including 24/7 dispatching and speedy fuel dispensing. Safety and efficiency have been the design criteria behind the Beard Oil Distributing. Bulk fuel and lubricants are our only business, and pipeliners are our only customer.