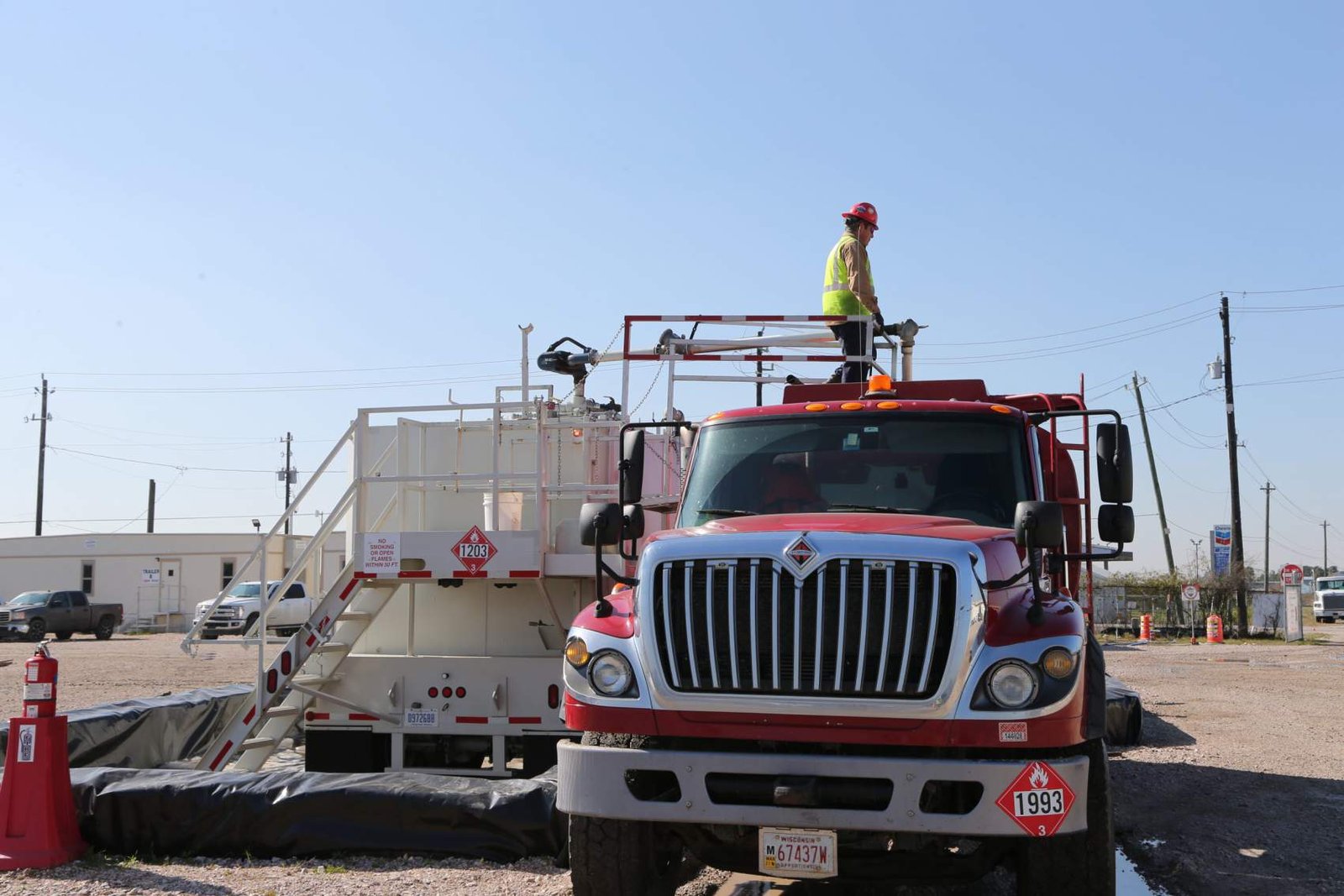 Beard Oil holds the safety of our customers, there jobsites and our employees as a top priority. We are proud to have put safety at the forefront of our tank designs, both for workers and the environment. Beard Oil equipment on your job site is an indicator that the contractor shares our belief that fueling should be part of the safety plan and is serious in providing its crew with the very best.
Learn More About Beard Oil Distributing
Some of the Features That Support Your Safety Program Are:
Gas station style fuel nozzles that are familiar and easy to use with auto shut off to avoid spills.
Gas station type nozzle cabinets with pump switch built in. Do not have to climb over berm to turn pumps on.
Long fuel hoses to reach both sides of vehicle so ne need to re-position vehicle to fill dual tanks or drag tanks.
Built in site lighting to make low light or dark conditions safer when fueling. No need for light plants.
Nine dispensing locations around the tankers for ease of fueling different products.
Emergency electrical shut off located on the tanker and near the tanker.
Fall protection system for the fuel truck driver, industry first.
Loading arm system to fill fuel trucks at 180gpm, industry first.
Remote loading arm switch and indicator light for fuel truck driver.
Fuel hose and equipment outside of the berm so no need to climb over the berm or walk in water or oil to dispense fuel.
Fuel hose has embedded grounding wire and is fuel rated, high quality fuel hose.
Overfill Protection systems.
Fire valve filling ports.
Double wall construction.
We make our carriers sign a contract adhering to our job site safety protocols, industry first.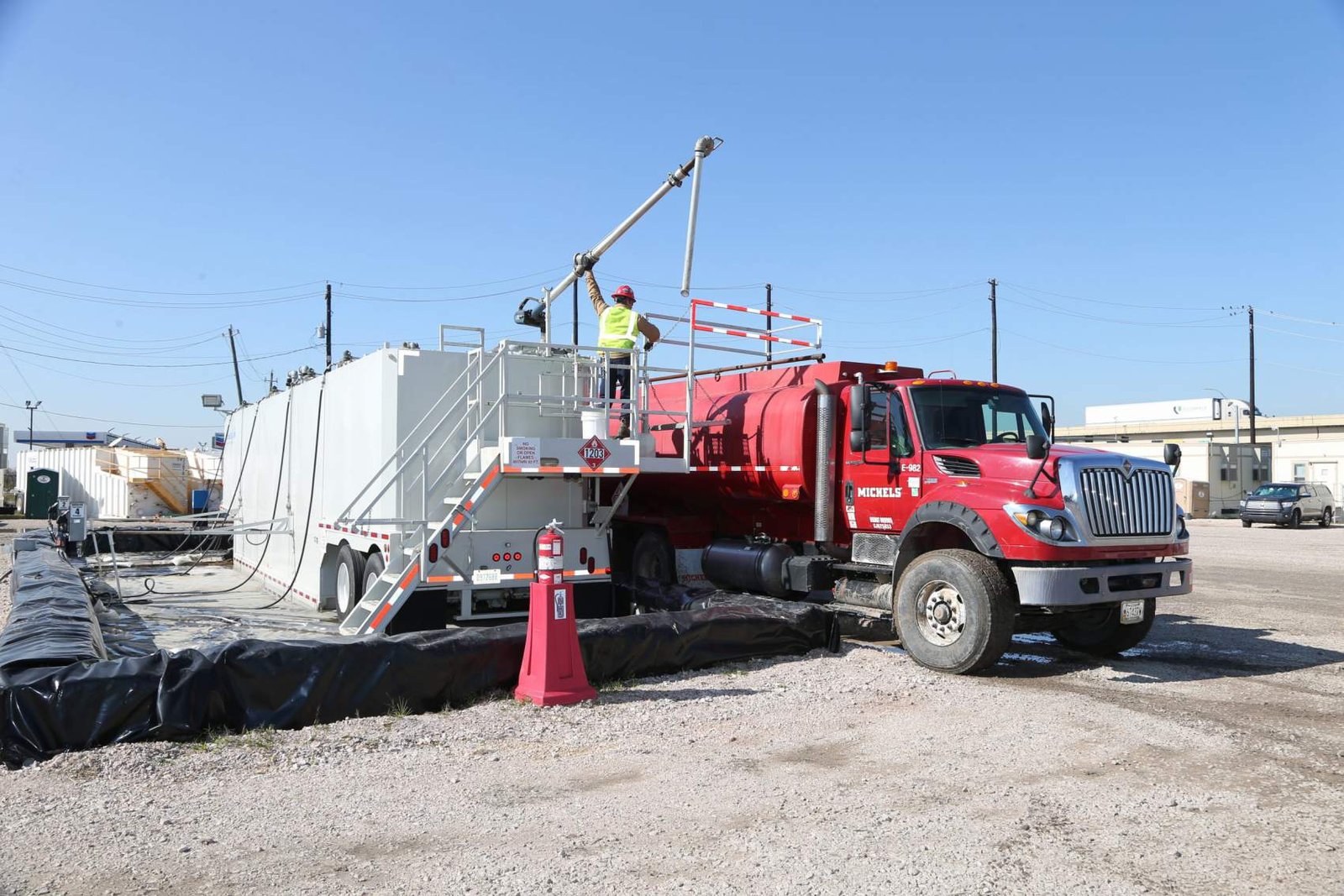 Spill Containment/Crash Protection
Considering that crash protection is a federal code requirement, the addition of a liner under the tanker with the crash blocks becoming the side walls of a containment dike is easy to do. The contractor would supply the containment liner and barrier system per the plan supplied by Beard Oil. Beard Oil routinely orders and monitors shipments of liners or can bring a liner with the tanker. Adding even more VALUE to the tanker installation, a Beard Oil employee shall direct and assist tanker placement and containment construction. Once the tanker is set up, We will fuel test the equipment using the generator installed on our semi-truck. There is NO charge for the setup process. Committed to providing the highest product quality
---
Beard Oil Distributing provides state of the art dispensing tankers that offer the contractor innovative systems for worker safety, environmental safety, fuel management, and 24/7 dispatching and speed of fuel dispensing.
Numerous sources in each state have been established, as well as taking on national supply contracts with various suppliers that offer expanded resources. As an industry leading wholesale fuel distributor for over 50 years Beard Oil has established a large, loyal, and dependable supply network. Beard Oil is able to acquire fuel supply for immediate transport to projects, ensuring critical machinery keeps on running.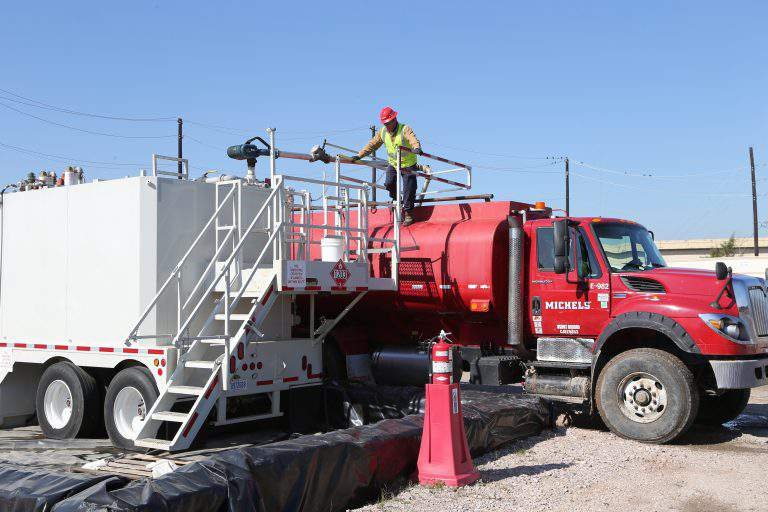 Beard Oil Distributing is Fueled by Trust
---
Beard Oil Distributing provides state of the art dispensing tankers that offer pipeline contractors innovative systems for worker safety, environmental safety, fuel management, including 24/7 dispatching and speedy fuel dispensing. Safety and efficiency have been the design criteria behind the Beard Oil Distributing. Bulk fuel and lubricants are our only business, and pipeliners are our only customer.