History
In the 1950s Mr. Leo Beard established a fuel company located in Central Michigan called Hub Oil which today is known as Beard Oil Distributing. Hub Oil supplied service stations, distributed home heating oil and lubricants to its Mid-Michigan customers. In the early 1960s the country was expanding rapidly with new Pipelines and infrastructure to meet the country's demand for oil and gas. During this time Mr. Beard expanded his business to provide a dependable fuel source for these projects throughout the county and became one of the nation's first national fuel distributors exclusively for the construction industry. Marketing fuel products nationwide was no easy task, Leo worked tirelessly with fuel providers and the contractors to provide a first-class service for the construction industry. Mr. Beard's efforts and relationships with his suppliers would later become detrimental for the industry. In the 1970s with the fuel shortages in the country the Beard Family fought for critical status with the U.S. government for growing pipeline infrastructure and other energy projects, which allowed our customers to secure their much needed fuel throughout the United States. Through this hard work the Beard name has become synonymous with quality, trust, and performance. With his son Mark W. Beard, they single handedly created a niche fuel company supporting the energy projects of America. This developed a reputation and legacy that has been passed down to the third generation of Amie Beard and Mark R. Beard who run the company today.

We are proud of our heritage but refuse to be complacent. In the past few years Beard Oil has completely revised our fleet of dispensing tankers that were designed by the Beard Family and added new safety and technology that contractors now rely on. From the very beginnings over 50 years ago Beard Oil has put their customers first and will continue the legacy set forth by Leo Beard and Mark W. Beard.
---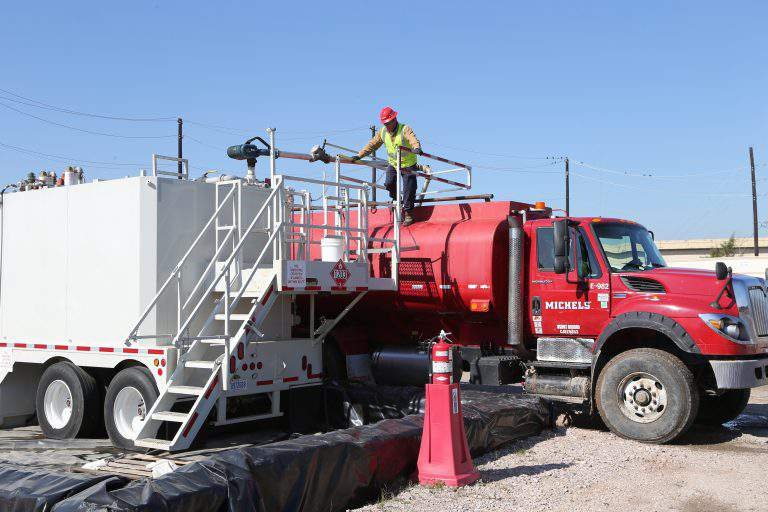 Beard Oil Distributing is Fueled by Trust
---
Beard Oil Distributing provides state of the art dispensing tankers that offer pipeline contractors innovative systems for worker safety, environmental safety, fuel management, including 24/7 dispatching and speedy fuel dispensing. Safety and efficiency have been the design criteria behind the Beard Oil Distributing. Bulk fuel and lubricants are our only business, and pipeliners are our only customer.